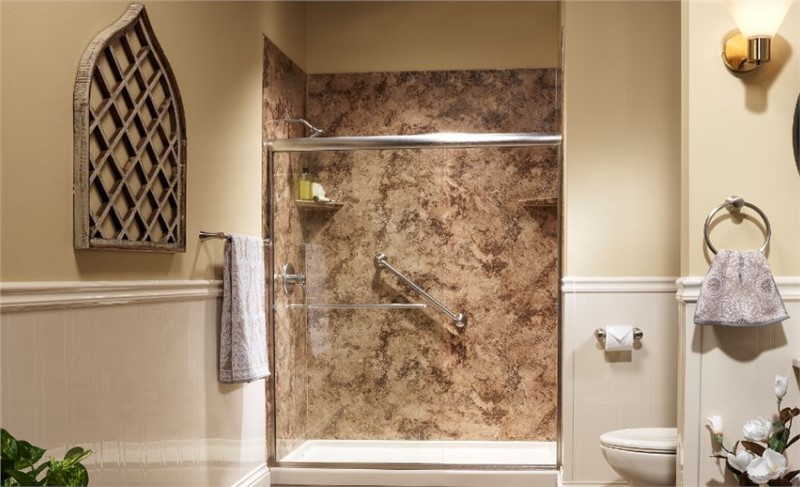 The farmhouse style is popular for any room of the home, including the bathroom. This barn inspired theme is elegant yet cozy, transforming any space into an inviting nook of southern hospitality and charm.
Whether you're a country or city dweller, you can pull this look off by creating an atmosphere of warmth using rustic, natural-looking pieces and color hues. However, it doesn't matter how well decorated your bathroom is when your shower or tub is dirty looking and outdated; your style will suffer.
So, why not begin your farmhouse remodel with a new bath or shower system?
If that sounds good to you, then read on to learn how to bring your farmhouse shower or bath to life in just a few simple steps.
Step 1: Select Warm Colors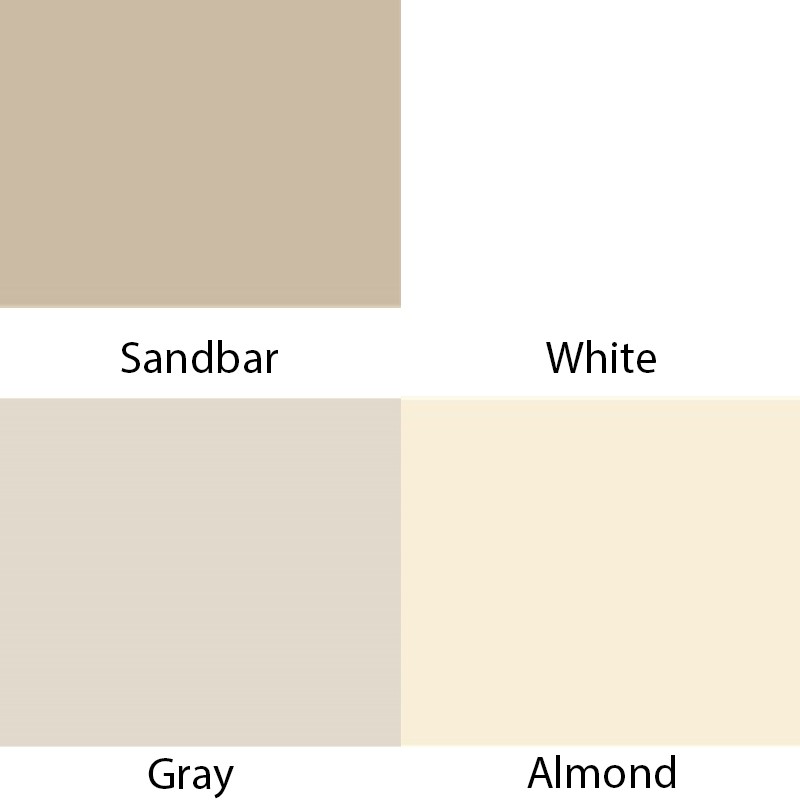 The goal of the farmhouse style bathroom is to create a cozy, warm-looking space. Choose your colors accordingly. Whether you're going for a new shower or bath, choose colors like white, sandbar, grey, and almond.
At BCI Acrylic, we provide a variety of beautiful baths, shower bases, and shower surrounds with multiple color and pattern options that are perfect for a farmhouse bathroom!
Step 2: Choose Your Hardware
Faucets and shower heads might not seem like a big deal, but these small touches can tie your look together. To select a finish that complements the color of your bath or shower, opt for chrome and nickel.
At BCI Acrylic, we offer a variety of stylish, soothing ,and fun shower heads including, rain shower heads, hand-held shower heads, and BluTünes Shower Head & Speaker systems.
Step 3: Customize and Accessorize
No bath or shower remodel is complete without a few custom accessories, especially when you want to achieve a farmhouse look. Soap dishes that nestle handmade soap bars and a built-in shower caddie for clean storage of your toiletries will bring your look to life.
At BCI Acrylic, we complete your shower or bath remodel with custom accessories including, soap dishes, shower caddies, shower seating, safety grab bars and more.
Step 4: Add Some Final Touches
Once you have the foundation laid, you can add those little yet important touches that make your farmhouse bathroom your own. For example, you might include:
Antique Shelving: Weathered, antiqued furnishings is a go-to for the farmhouse theme. You can install some simple shelving, bring in a table, or repaint your cabinet doors to create this old-world-charm look.
Wooden Mirror Frames: Trade out your industrial-looking mirrors for something more dainty or natural. Either go with frameless mirrors or those with warm wooden frames. This small touch can make a huge difference.
Rustic Artwork: Pictures of the outdoors in simple or antiqued wooden frames, old metal signs, pallet board paintings and more can be used to decorate your walls and shelving.
How Would You Like a Free Design Consultation?
Although there are some things you can do to create the farmhouse style, you can't replace your shower or tub without professional help—and no bathroom renovation is complete without one! For a free design consultation and accurate cost estimate, contact BCI Acrylic.
We offer a variety of stunning baths and showers, and our selection of warm acrylic colors and chic hardware finishes are perfect for bringing your farmhouse vision to life. We also provide a variety of accessories including soap caddies, shelves, grab bars, shower seats, and more.
Are you ready to create the farmhouse bathroom of your dreams? Contact BCI Acrylic today for a free design consultation. Give us a call or fill out our easy online form now!
---
Comments
No one has commented yet. Be the first to post one!