View More
The Best People in the Industry
Since 1999, BCI Acrylic has been a top manufacturer of award-winning bath systems, and we owe that success to our amazing, talented team. Each employee at BCI Acrylic plays an important part in ensuring that every product that leaves our facility meets our strict guidelines for quality. Meet our team, and then take a few minutes to learn more about our residential and commercial-use products.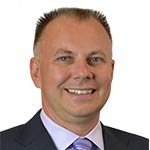 Scott Rosenbach
President & Owner
Scott Rosenbach's is a classic rags-to-riches story. He began his career as an installer with a local bath remodeling company. An entrepreneur at heart, he worked his way through different positions in the company, ultimately launching his own retail operation in 1995. Within just a few years, Scott's company became the largest acrylic bath remodeler in Chicagoland. Then, in 1999, his dissatisfaction with material quality from his supplier drove him to start manufacturing his own materials out of a garage. It didn't take long before other dealers were purchasing products through Scott's small start-up. Rapid growth followed, and, in 2001, Scott sold his retail operation so he could devote his full attention to manufacturing products for the acrylic bath remodeling industry.
Then the economic downturn hit. BCI was a debt-free company, however, and, while other businesses were just 'riding out the storm', Scott seized the opportunity to recruit talent and secure production capital to take his company to the next level. That strategy became the catalyst that fueled BCI's explosive growth in the years that followed.
To this day, Scott's commitment to quality and service remain at the core of BCI's business model.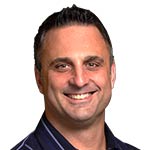 Mark Zokle
VP of Sales & Marketing
Mark Zokle understands selling in the home improvement market like no other. He has trained over 2,000 owners, sales representatives and sales managers across multiple industries over his 20+ year business career. He joined the BCI team in 2011 and has helped grow the company through the development and implementation of selling systems. A highly sought-after advisor, Mark Zokle is known for his abilities to grow fledgling businesses into thriving enterprises. A true road-warrior, Mark and his team of Regional Sales Managers are committed to supporting BCI's growing independent dealer network.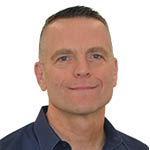 Norm Murdock
VP of Operations & General Manager
Norm Murdock is a 20+ year veteran of the bath remodeling products industry, with extensive senior management experience in both the one-day bath and aging-in-place direct marketing industries where he has held positions as Plant Manager, General Manager and Vice President of Operations.
Norm has led varied and diverse operations in high growth organizations including manufacturing and procurement, product development, dealer support/training, customer service, human resources and information technology.
He joined the BCI team in November, 2015 with a mission of sustaining and scaling BCI's long tradition of providing high quality innovative products and best-in-industry service to its growing dealer network.
Norm has an Applied Engineering Sciences degree from Michigan State University and an MBA from Grand Valley State University. He is also a Certified Aging-in-Place Specialist (CAPS).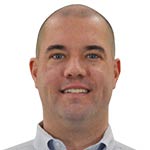 Eric Peschke
Director of Marketing
Eric Peschke joined BCI in June of 2015. Prior to joining BCI, he served as Marketing Manager for a $28 million Renewal by Anderson affiliate, where he managed a 12 person Call Center and four different Events and Shows teams. On the Traditional Marketing side, he delivered multiple successful "Call to Action" campaigns using Direct Mail, Internet, TV, Coupon Books, Newspaper, and Radio.
One of Mr. Peschke's strongest skills is his ability to help businesses improve performance by educating them on how to 'manage by the numbers', through the implementation of business-specific metrics.
Since joining BCI, he has focused on training dealers to improve performance at Events and Shows, Call Center and online review generation.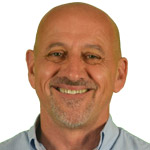 Brad Dimick
Director of Learning and Development
Brad Dimick has over 25 years of experience in and around residential and commercial sales and training. He honed his skills in residential and commercial water treatment sales, advancing into leadership roles in Regional Management, Dealer Development, and National Accounts Sales. He has successfully equipped thousands of residential and commercial salespeople during his career, and became a sought-after presenter at regional and national conferences. He joined the BCI family in 2012.
A teacher at heart, Mr. Dimick leverages multiple delivery platforms to shorten the time-to-competency for the members of BCI's dealer network. He manages BCI's curriculum development, video production, app development and dealer communication functions.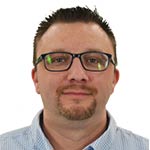 Rich Seneker
Plant Manager
Rich Seneker has been with BCI since July of 2016. Prior to joining BCI, Rich was a Value Stream Manager for several different Value Streams within an aluminum die cast manufacturer. During his time in this position, he became Lean Certified in progressive manufacturing with a centered focus on 5S, cycle time reduction, value stream mapping, problem solving and process flow optimization.
Being a "floor" manager has allowed Rich to ensure that standards are being meet by process controls. Lean management has benefited both his previous company and BCI with a better understanding of metrics within the production facility. Scrap reduction and product throughput have been the main focus, while reaping cost benefit as well. Ensuring that our customers receive the best quality product, on-time is the number 1 priority of Rich and his team.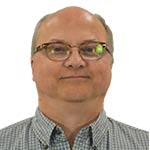 John Michnowski
Supply Chain Manager
John joined the BCI team in September 2010. He has been in procurement going on 30 years. He started his Purchasing career at Medique Products and worked his way up to Purchasing Manager.
As Supply Chain Manager he manages all of the product procurement with the assistance of his great team. One of his strongest skills is negotiating the best pricing for the best quality product.
This helps BCI and their dealer network to be competitive in the marketplace.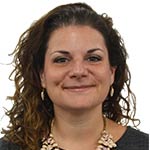 Peggy Volker
Customer Success Team Manager
Peggy Volker has over 25 years of experience in Customer Service and Management. A graduate of Illinois State University with a degree in Fashion Merchandising & Design, Peggy pursued her passion for people and fashion by working in retail management for Target and Lane Bryant throughout the first part of her career.
After several years in retail, Peggy moved on to work as Customer Service Account Manager for a premier Chicago jewelry designer, where she managed over 100 accounts for the company, exceeding company growth targets for over 8 years.
Peggy joined the BCI Team in November 2015. Peggy's passion for working with people and bringing out their best provides a great culture for the customer success team. She extends her reach company-wide, where, as a founding member of the BCI 'Fun Committee', she helps build a fun and productive work culture.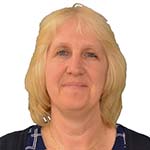 Denise Cangiolosi
Director of Accounting & Administration
Denise Cangiolosi has over 25+ years of experience working in the Accounting field. She began her career in Accounts Receivable and has moved into a Director of Accounting & Administration role. She is skilled in receivables, Payroll and collections. Professionally, she enjoys the challenge of identifying and solving problems, listening to the customers, and meeting the needs of each business. Denise joined the BCI Team in 2008.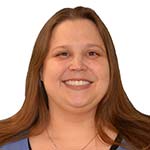 Heidi Holewinski
Information Systems Manager
Heidi Holewinski has been in the bath business for over 15 years and understands what's needed to meet the daily demands and customer needs unique to our industry. With a broad experience and skill set ranging from Adobe creative suite to website and database administration, Heidi wears a lot of hats!
Heidi joined the BCI family in the spring 2018 and is responsible for managing BCI's technology department including oversight of the Enterprise Resource Planning (ERP) system, Ecommerce website, and IT project management.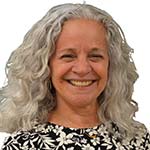 Lois Lloyd started her career as a Systems Engineer with Electronic Data Systems. As a graduate with a BBA in Business Administration and Business Education, moving into technology was a pleasant surprise and to start a career with the infamous Ross Perot was an eye-opening experience! Lois spent over 18 years in the technology field before stepping aside to raise her 3 children. During that "downtime" she became a fitness instructor (which she still does), a marketing manager (part-time) for a fitness company and a Microsoft Office 365 instructor.
In 2013 Lois was given the opportunity to join a company as an HR assistant and the rest is history. In 4 years, she moved from HR assistant to HR Manager and became a SHRM -Certified Professional.
Lois joined the BCI Team in April of 2018 and is loving her role! Her philosophy is that employees are most productive when they don't have to worry about 'HR stuff' and are assured that their employer cares about and trusts them!